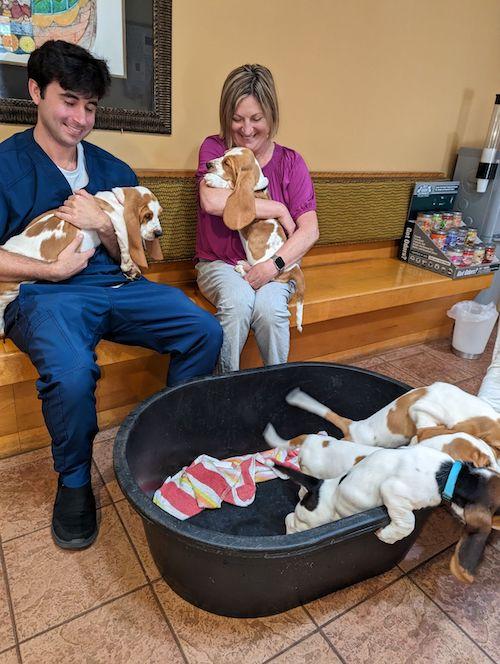 Because we put the needs of you and your pet at the forefront of every decision we make. Because we understand that not every visit is going to be a happy one and we try to make it as positive as possible for you and your pet. Because we want to love your best furry friend as much as you do. From the first puppy or kitten visit, to a swallowed foreign body, to routine dental cleaning, to upset stomachs and to the very last day, we are here to provide care and comfort for your pet. We have been providing Exceptional and Compassionate Veterinary Care since 1985 and plan to keep doing it for many years to come.
Please feel free to send us pictures to be included on this page or on our Facebook to switzanimalhospital@gmail.com
These are a few of the reasons why we do what we do.